Hello my dear readers!
If you are an Azeri living in Ankara, i am sure our national food is the first thing that you miss all the time. In this post, you will be introduced to 4 types of food serving in the most popular Azeri cafe in Ankara, Yahsi Cafe. This cafe was established by my friends in 2016 and they make you feel the Azeri culture not just by serving Azeri food but also serving Azerbaijani atmosphere. Lets keep it short and start tasting national Azeri food!



1) Aş Qara
Aş Qara is the one that i want to talk about first. The way Yahsi Cafe is making it is special. They firstly cook the rice and then dry it for half a day. After that they mix meat with greens and apricot and cook them together. Finally, they serve rice with meat on the top of it under the old classic Azeri songs. Yahsi Cafe's Aş Qara is the best of its kind, to be honest even better than my mom's. Moreover, prices are pretty low. Aş Qara is just for 18 tl. If you are an Azeri living in Ankara and if you miss your mom's Aş Qara, Yahsi Cafe should be your destination.
​

2) Qutab
Secondly, i will be talking about an inseperable part of Azerbaijani food culture, Qutab. In Yahsi Cafe there are 2 types of Qutab available; Meat Qutab and Green Qutab. They serve Meat Qutab with absolutely delicious meat. In Green Qutab, greens inside are well-cooked. They serve both Qutabs with sumac and ketchup. Finally, they crown it with pomegranate pieces. Since it takes time to cook, you should reserve it before you come here. Prices are also affordable especially for students. Meat Qutab is 5 tl, Green Qutab is 4 tl. Yahsi Cafe is the best place to eat Qutab if you miss Azerbaijan in Ankara.

3) Üç Bacı's Dolma

Üç bacı's Dolma will be last main food that i am going to talk about. I kept it to the last because i know most of Azeris love it most. In yahsi cafe, they serve it with fully cooked meat inside and they dont put as much oil as we used to, which is healthier. The taste of it does not let us miss Üç bacı in our hometown. They serve it with yogurt which is imported from Baku as well. They also dont forget to mix yogurt with garlic.

Its price is as same as Aş Qara, 18 tl.

Once you taste Üc bacı here, you will be one of Yahsi Cafe's loyal customers.

4) Tort Napoleon
Lastly, i will be talking about the desert, which is not Azeri-made but most loved desert for Azeris. Tort Napoleon is a Russian desert. Azeris started eating it during Soviet Union period. All Azeris have passion to it so that i kept it to the last. The owners of Yahsi Cafe transport its ingredients from Baku and Ganja. They give you black tea for free when you order Tort Napoleon. Its taste does not differ from those in Azerbaijan. Eating Tort Napoleon next to drinking black tea, under Azeri national songs... You literally forget that you are in a foreign country. Furthermore, its price is just 8 tl, which is pretty student-friendly.

To conclude, i introduced you Yahsi Cafe and four different kind of food related to Azeri culture. If you have any hesitations about coming to Ankara, dont hesitate at all. We dont miss Azerbaijani culture in Ankara in terms of food and cultural atmosphere. I also want to tell you that you can make birthday organizations in Yahsi Cafe as well if you reserve. In terms of prices, as you can see, it is affordable either. Looking forward to tell you more about Azeri culture in Ankara on my upcoming posts. Thank you for reading.
Here is the contact informantion of Yahsi Cafe;
Address: Yukarı Bahçelievler Mahallesi, Aşkaabat Cd. 46/K, 06490 Çankaya/Ankara
Phone: (+90) 531 749 94 31
Working Hours: 11:00 AM to 00:00 AM

---


Welcome to the trip of Azerbaijan in the capital of Turkey. My name is Vusal Huseynov. I was grown in Baku, Azerbaijan but i have been living in Ankara since 2015. As most of you may already assume, i had to leave all my parents and friends behind, and start living on my own since young ages. It was challenging but i have Good News for you! If you are one of the Azeris, who is going to come to Ankara for the first time, let me tell you, you are lucky. During this fall, i will be showing you the best things to do in Ankara that will make you feel like you are in your hometown. You will be shown Azeri restaurants, cafes and anything related to Azerbaijan in Ankara. Lets get in and discover the pieces of Azerbaijan in the center of Turkey, Ankara.
Destekleyen: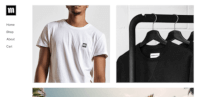 Özelleştirilebilir şablonları kullanarak size özel web sitenizi oluşturun.